Oxford Canal Heritage


@oxfordcanalfestival            

@CanalOxford
Rivers run performed by Jericho singers featuring the Oxford Canal at Jericho, created during  lockdown summer of 2020.  More about Jeircho Singers at http://www.jerichosingers.com

The Oxford Canal is a much loved and yet for many an undiscovered waterway which runs almost unnoticed into the city. Enjoyed by walkers, cyclists, anglers, and visitors, the canal is home to a large boating community, and it remains one of Oxford's best kept secrets.
Our Lottery funded Oxford Canal Heritage Project has focused on the last three miles of the 77-mile Oxford Canal from Duke's Cut to Hythe Bridge Street near the city centre where it terminates. Working with local communities, voluntary organisations and schools, the project has created information and resources about the canal's rich cultural and industrial history spanning over 200 years. Find out more >
Oxford Canal Heritage Trail Audio Guide
The Oxford Canal Heritage Trail is a great way of exploring a less well known aspect of this famous city and it's a great way for local people and visitors to find out about places of interest located along the Oxford Canal towpath. Click here to follow the audio trail.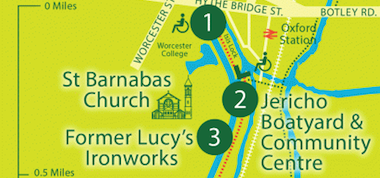 Music
Follow this link to listen to folk music from the canal. The Oxford Canal Heritage Concert hosted a sold-out concert at the Old Fire station with performers from land and water. See the photos here.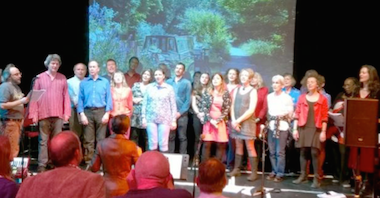 Oral Histories
A collection of 28 memories from people who have lived and worked on the canal in past times, of present day boaters who live and work from residential canal boats and from others with particular interests and connections to the Oxford Canal. Find out more.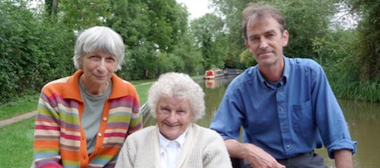 Art competition
The Oxford Canal Heritage art competition 'Inspired by the Canal' attracted over 70 entries Paintings, sketches, textiles, collages, pottery, photographs and models were submitted by children and adults aged from 4 to 79 years old! Read more here.
Canal Art & Artists
Click here to view an evolving gallery of professional artists inspired by the Oxford Canal including Colin Dick, Valerie Petts &  Catherine Shock. Artists wishing to contribute should use the contact form on this website.